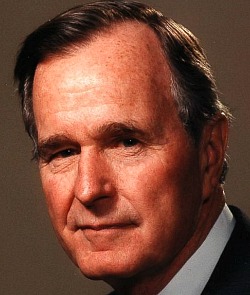 Every great empire has longed for ownership of Africa for the same basic reasons. Africa is the most profitable corner of the world. In other words, no empire can grow, prosper and sustain itself without some "Africa".
Africa's unimaginable treasures, minerals and raw materials are the "backbone" on which empires grow and flourish. And talking about treasures, minerals and raw materials, it may surprise you to know that there is no richer country on earth than the Democratic Republic of Congo. Congo has what it takes to feed the entire world for generations.
Taking into account its untapped minerals, the Democratic Republic of the Congo is considered the richest country in the world with reserves worth 24 trillion US dollars. The DR Congo has about 10% of the world's copper, 30% of the world's diamond, 70% of the world's coltan (short for columbite–tantalite and known industrially as tantalite) and over 50% of the world's cobalt.
In other words, every great empire has longed for ownership of the Congo and the United States of America is no exception.
Although most US military presence on the continent has been under the auspices of humanitarianism, the US has been at war in Africa for years. Its footprint includes array of drone bases, camps and compounds, carrying out the American tradition of training and arming proxy militaries responsible for fragrant human rights abuses. The United States Africa command (AFRICOM) was created for this purpose.
The AFRICOM was created when George W. Bush was in office. In fact, it became fully operational on October 1, 2007 and covers about 53 African countries including surrounding islands and oceans. It consists of 4 main components, all with interesting names. US Army Africa, US Naval forces Africa, US Air forces Africa and US Marine Corps Africa. AFRICOM averages several missions every single day.
When it comes to Africa's unimaginable treasures, minerals and raw materials, the southern part of the continent is blessed beyond imagination and as I mentioned above, there is no richer country than the Democratic Republic of the Congo. Because of this, every empire has longed for control of the Congo.
The Democratic Republic of the Congo is home to about 104 million people with about 250 ethnic groups and over 700 distinct languages and dialects. You may not hear much about the Congo in the news but the truth is that, the world runs on Congo's blood.
Someone may ask, "Why should the world care about the Congo?". Well, there are several reasons why we should care about the Congo. I cannot list all of them here but as I mentioned above, "the world runs on Congo's blood". And what do I mean by that?
Well, Since Congo is the number one producer of the world's coltan and cobalt, there is a huge chance that your cars, your phones, your TVs, your ovens, your coffee makers, and in fact, all the electronics you use today have some "Congo" in them. Not just that, drones, planes, space ships, nuclear reactors, etc. all contain cobalt and other elements from the Congo. It may surprise you to know that, even the uranium that was used to bomb Hiroshima and Nagasaki came from the Congo. Yes, the Belgians took the uranium from the Congo and gave it to the "Manhattan Project" in New York. Also, in Marshall's plan to rebuild Europe, Congo's copper was very essential.
Among Congolese who literally risk their lives working in cobalt mines, tens of thousands are little children working 12 -15 hours a day (sometimes for less than $1 per day) while western mining giants like First Quantum Minerals (which owns Adastra minerals), BECHTEL Inc., etc. make billions upon billions of dollars.
Movies like "the blood diamonds" reveal just the surface. It may surprise you to know that these giant western companies and corporations are the ones who mostly sponsor those criminal activities. They pay local militias and armed groups to control the mining fields and activities. Someone may ask, "Why would they pay local militias and armed groups?" Well, it is because, when illegal diamond activities flood the world diamond market with "illegal" diamonds, the value drops. In other words, that affects the international market price of diamonds. In order to avoid this, giant corporations like DE BEERS who control the world diamond market, also control the diamond routes which begin in the mining fields.
Africa has endured over 5 centuries of oppression and theft by European empires and the Congo has suffered perhaps the most.
On Feb 26, 1885, Henry Sanford, the US ambassador to Congo, signed a document on behalf of the United States giving Congo to Belgium's King Leopold II. That was without a doubt, the worst period in Congo's history. Over 50% of Congo's population perished. Congo's population decreased from 20 million to 10 million in a period of just 10 years.
History may not tell you much about King Leopold and his barbaric activities but the truth is that, Belgium's King Leopold II was ten times worse than Adolf Hitler. King Leopold was a business tycoon and he was interested in Congo for similar reasons mentioned above. He was interested in Congo's resources and was ready to do anything to get those resources. King Leopold II turned Congo into a death camp and murdered millions upon millions of Congolese people.
King Leopold exported rubber, ivory, etc. from the Congo and he thought the best way he could get more of those resources was to turn the whole of Congo into a slave camp. King Leopold encouraged his troops and followers to kill and torture those Congolese "slaves" who failed to meet their daily quotas. Several innocent people were butchered while the "lucky" ones had their limbs chopped off for failing to meet King Leopold's daily rubber quotas.
Even when Congo was finally taken away from the wicked King Leopold II, Congo was given back to the Belgian people (instead of the Congolese people) all because of Congo's resources and the world's interest in those resources. Congo was under Belgium's rule for over 5 decades (between 1908 and 1960). Belgium together with the rest of the western world took away all they could from the Congo while innocent people continued to die like flies.
Someone may ask, what major role has America played in Congo's affairs since independence? Well, Congo has always been on America's dinner table and America today determines what is good and bad for the Congo. It may surprise you to know that, the first democratically elected leader of the Congo, Patrice Lumumba, was assassinated by the CIA.
Lumumba won the general election of May 1960. Within months he was deposed and finally assassinated on Jan 17, 1961 by Belgian forces and the CIA. He was assassinated because he wanted the resources of his country to benefit his people (the Congolese people) and that was a major threat to the United States, Belgium, and other western powers.The western world considered Patrice Lumumba "uncompromising" and an "enemy of the west" and had to be eliminated.
The United States then installed one of Africa's craziest dictators, Mobutu Sese Seko. From 1965 to 1997 the CIA supported Mobutu Sese Seko in every possible way they could. Why? Because, Mobutu allowed the western world free access to Congo's resources and market. Despite all his atrocities, the western world still supported Mobutu Sese Seko. It has been well documented that George Bush Senior (H.W Bush) and Mobutu Sese Seko were very good friends. Mobutu also befriended Richard Nixon, Ronald Reagan and several others. In fact, Mobutu visited the White House more than 3 times during Ronald Reagan's presidency.
When the US finally became fed up with Mobutu Sese Seko, the US sponsored military groups to topple him after which the US installed Laurent Kabila, another crazy dictator. Kabila, despite all his atrocities, also received great support from America and the rest of the western world.
After Kabila's death in 2001, his son Joseph Kabila seized power (without Congo's approval). Instead of America and the international community to call for a general election in the Congo to choose a successor, they immediately accepted Joseph Kabila as Congo's president. Joseph Kabila remained president of the Congo till 2019 and the reason was because, just like his late father and others before him, Joseph Kabila gave America and other western powers, free access to Congo's resources and market.