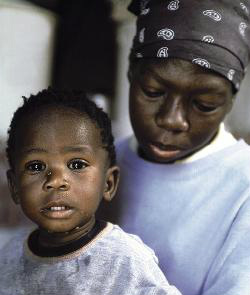 Traveling to South Africa, please go with your wife if you know you cannot say No to Don Diego your friend and partner in crime. Why? Well, it is because the gods and goddesses have become quite deadly in South Africa today. HIV/AIDS has become the cheapest killer disease in all of South Africa. With just a dime and one penny, you can actually purchase enough for your entire family. HIV has managed to become the middle name of South Africa. HIV/AIDS has become almost a communicable disease spreading like wild fire burning to ashes some of the world's strongest roots and branches and sparing no leaf either red, yellow or green.
Pedophiles and perverts are on it again working all day and night and turning South Africa into an HIV dungeon.
They have turned themselves into "sugar daddies" filling the tiny little veins of poor innocent children with sugar-coated death pills. It may surprise you to know that In South Africa today, At least 30% of young school-going girls are HIV positive compared to 4% of boys. The main reason why so many young school girls are catching the virus is because of some dirty old "sugar daddies". Who are sugar daddies? Well, they are some a bunch of very wicked men throughout South Africa whose main aim is to kill and destroy innocent children. Local people refer to these bastards as "sugar daddies" and what these bastards do to poor children is that, they pick these innocent children up with gifts and sugar-coated promises on their way to school and take them to hotel rooms where they sexually molest these poor children. According to South Africa's Health Minister Aaron Motsoaledi, more girls are falling victims because "sugar daddies" are exploiting them.
Although the health minister and his ministry are doing all they can to help fight the disease, South Africa's HIV/AIDS adult prevalence rate remains at all-time high. South Africa has a population of about 50.6 million people. It may surprise you to know that more than 10% of this 50.6 million are living with the virus. About 260,000 South Africans died from HIV/AIDs last year. South Africa has run the world's largest anti-retroviral (ARV) program since President Jacob Zuma appointed Aaron Motsoaledi health minister in 2009. The number of HIV-positive people receiving life-saving ARV drugs more than doubled from 678,500 to 1.5 million after he took office, according to official statistics. The government of former President Thabo Mbeki, who questioned the link between HIV and Aids, had argued it could not afford to roll out this treatment to all the South Africans who needed it.
The rapid moral breakdown of the South African society remains a major reason why the fight against HIV/AIDS seems almost unwinnable. According to Health Minister Motsoaledi, about 94,000 school-going girls got pregnant in 2011 and 77,000 out of the 94,000 had abortions at state facilities.
Is this the future of Africa as a continent? Is this the future of South Africa as a country? The answer is No. The problem is that we as a people have forgotten what makes us Africans. We have forgotten the fact that we were created by Love. We have forgotten our culture and traditions and have embraced foreign cultures and traditions which only destroy our very identity as humans. Let us go back to our roots. Let us go back to our culture and traditions and let us learn to love our neighbor as we love ourselves. Protect yourself and protect your neighbor and help fight this deadly disease. HIV/AIDS is no longer just a disease but a human rights issue. Let us all come together as one people and do what is right. Let us fish out and punish these "sugar daddies" (Hang them where possible for they do not deserve to live) and help save our children.