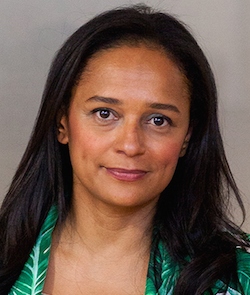 An armed robber was arrested for raping and killing a pregnant woman and her 2 children in Nigeria. Sadly, this evil person walks free while an innocent man wallows in a cramped, dirty and disease-ridden jail in Nigeria all because of corruption.
In Zimbabwe, a 9-year-old girl was raped on her way to school by a man who infected her with HIV. The police initially arrested her attacker but then released him in secret. Why? Because, he paid a bribe. You cannot go alone and you definitely cannot go fast unless you are ready to bribe the police on the roads in Nigeria, Kenya and other African countries. No matter the severity of your crime, money can easily set you free in these countries.
Cameroon's President, Paul Biya, who has been in power since 1982, is set to rule the country till at least 2025. Meanwhile, Paul Biya is over 85 years old. He is in poor health and barely stays in Cameroon. He lavishly shuttles between Yaounde and Geneva at about $860,000 per round trip where he spends over $50,000 per night at International Hotels with his "superstar" wife and others. While Paul Biya and his cabinet enjoy abroad, Cameroon's military has been given orders to burn villages, kill unarmed civilians (especially in the country's minority English-speaking regions) so as to satisfy the demands of Paul Biya and his associates.
Equatorial Guinea has the highest level of per capita income in Sub-Saharan Africa at about $22,300 per year. Meanwhile, according to the World Bank, over 77 percent of Equatorial Guinea's population lives and dies in poverty. Why is that so? Well, it is because of rampant corruption and corruption as we all know, is a tool dictators use to manipulate, capture and stay in power. Equatorial Guinea is ruled by Africa's longest-serving dictator, Teodoro Obiang Nguema, who took power by overthrowing his uncle in a bloody coup in August 1979. Teodoro Obiang Nguema is over 75 years old but not ready to let go of power. To him and his playboy son, Teodorin, who continues to waste millions upon millions of dollars on luxurious cars, mansions and foreign prostitutes, Equatorial Guinea is their family property and are ready to pay to silence any opposition.
Africa loves football. People live and die for football in Africa. Football is more than just a game for many in Africa. It is a money-making business with several career opportunities. Sadly however, many talented players who do not have the resources to pay their way forward, often see their dreams dashed before they even realize. And it is all because of corruption. Ghana, perhaps the most famous football nation in Africa today, saw their 2014 world cup dreams squandered before the entire world and many wondered why. Well, it was all because of corruption. Not long ago, Mr. Kwesi Nyantakyi, who was the president of the Ghana Football Association (GFA), the president of the West African Football Union (WAFU) zone B, the vice president of the Confederation of African football (CAF) and also a member of the FIFA council, was caught red-handed (on video) collecting bribe. Not just him, many referees and coaches, agents and promoters, etc. were also caught on tape collecting bribe and exposing the level of corruption in African football. Thanks to the amazing work of Ghana's investigative journalist Anas Aremeyaw Anas.
Although it is so obvious, some people still wonder how Isabel Dos Santos became the richest woman in Africa today net worth about 3 billion US dollars. Well, to those of you who don't know, Isabel Dos Santos is the oldest daughter of Angola's longtime dictator Jose Eduardo Dos Santos who ruled the country from 1979 to 2017, and much of her wealth is linked to her family's near-total control of the country's resources for the past four decades. Through some crook means, Eduardo Dos Santos made his daughter the head of Angola's State Oil Company (SONANGOL) with stakes in Angola's largest telecom company and and also in the largest banks.
Nearly 75 million people in Sub-Saharan Africa are estimated to have paid a bribe in the past year – some to escape punishment by the police or courts, but many forced to pay to get access to the basic services that they desperately need. Many secondary and tertiary institutions across the continent, accept bribes before students are given admission. It is so bad to the point where even some pastors and the so-called "men of God", accept bribes before praying for the sick and the needy.
According to the majority of Africans (about 60% of the population), corruption has increased over the past year. This is particularly the case in South Africa where more than four-in-five citizens (about 83%) say they have seen corruption rise recently. TO BE CONTINUED.