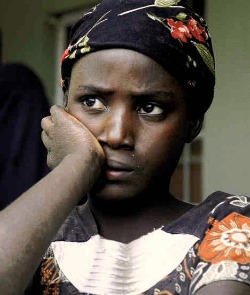 Boko Haram's recent abduction of more than 275 girls from their school in Chibok, Borno State, Nigeria has put Boko Haram in the news and we thank God Boko Haram is now in the news. At least now the world will get to know our sufferings in the hands of these monsters.
What/who is Boko Haram? To those of you who don't know, the name "Boko Haram" comes from the Nigerian Hausa language (spoken mostly by the Islam-dominant regions of Northern Nigeria) and it translates into "Western Education is evil". Boko Haram consists of Islamic extremists (terrorists).
In other words, Boko Haram is an Islamic terrorist group just like Al Qaeda, Al Shabaab, etc. Just like every other terrorist group, Boko Haram cannot operate without its sponsors both financially and emotionally. So Now that we know who Boko Haram is, the question becomes, who and who sponsor Boko Haram?
Although Boko Haram hides under the banner of Islam, it may surprise you to know that Boko Haram is "more" than just another Islamic extremist/terrorist group. Boko Haram is also a politically sponsored killing machine working for some selected few in the Federal government of Nigeria and that is where most of its financial "backbones" come from. It may surprise you to know that some Nigerian leaders especially some governors and senators mostly from the northern parts of the country, sponsored and continue to sponsor Boko Haram both financially and emotionally.
Why are the leaders sponsoring these terrorists? There are so many reasons why some Nigerian leaders continue to sponsor these terrorists. Some Northern leaders (leaders from the Islam-dominant Northern regions of Nigeria) favor the separation of Nigeria into two countries (Muslims in the North and Christians in the South) just like what happened in Sudan. Some also do so in order to tarnish the reputation of the current government and to gain some political "votes". In other words, the Boko Haram atrocities in some ways make the present government appear "incompetent". There are several other reasons but I will come back to that in another post. So now the question is, who and who sponsor Boko Haram?
Former Nigerian governor Rabiu Kwankwaso of Kano state In August 2011, ordered the release of all Boko Haram suspects in the state by security agencies. He said, "there is no justification for their continued detention. If there is any member of the sect in detention, I am hereby calling on security agencies to release them". The governor then offered to pay N10 million to the sect. Former governor Isa Yuguda of Bauchi state of Nigeria used to pay huge sums of money every month to Boko Haram for "protection" and according to governor Yuguda, "Boko Haram is not against Nigerian society, but protesting Social injustice, it is just a pressure group". The governor even apologized to Boko Haram after the 2009 crackdown. "I apologize to members of JamatuAhlussunnah Liddawati wal Jihad for injustices caused them".
Nigerian Senator Ali Ndume (who is currently being prosecuted for ties to the sect) helped put together threatening text messages to prominent Nigerians according to some members of Boko Haram. The senator also made huge financial contributions to the sect. The situation got so bad to a point where even the former Inspector General of the Nigerian Police Force Hafiz Ringim supported Boko Haram. Ringim and colleagues ensured Umaru Sokoto (a high profile Boko Haram member arrested in Abuja the capital of Nigeria) escaped without even a fingerprint or photo of him taken. According to sources, Sokoto had to be allowed to 'escape' because he had information on top sponsors including members of the Federal Executive Council. Even Emir Of Suleja (a city in Niger state), Awalu Ibrahim, is a prominent sponsor and spiritual father of the sect. I can go on and on.
Top Boko Haram figures such Umar Sokoto, Baba Kuwa Fugu, Imam Abubakar, Sanda Umar, Ustaz Mohammed Yusuf (late), Uzairu Abba Abdulahi (late) and Zawahiri have all at some points in time dropped hints about who and who are behind them.
So as you can see, Boko Haram is not just another terrorist group. Boko Haram is also a politically sponsored killing machine and that explains why most of their atrocities go unnoticed outside Nigeria and we thank God the recent abduction of those innocent Chibok school girls has put Boko Haram in world News. If not for anything, now people will start asking questions.