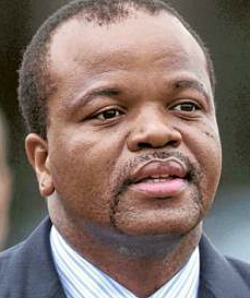 The Kingdom of Swaziland (Umbuso weSwatini) or Swaziland for short is a small landlocked country located at the southern part of Africa almost completely surrounded by the Republic of South Africa. The Kingdom of Swaziland shares borders with the Republic of Mozambique to the east and the Republic of South Africa to the north, south and west. Swaziland has a total land area of about 17,364 squared kilometers.
The Kingdom of Swaziland has a total population of about 1.4 million people with the population growth rate around 1.2%. About 97% of the 1.4 million people are Africans. Europeans make up the remaining 3%.
Swaziland is divided into 4 administrative districts (Hhohho, Lubombo, Manzini, and Shiselweni).
About 21% of the total population of Swaziland live in urban areas in major cities and towns such as Mbabane (the capital of Swaziland. Mbabane contains about 75,000 people). Although English and siSwati are the two official languages, there are several other unofficial languages spoken in Swaziland today. There are several religious/denominational groups living in Swaziland today with Zionists (a blend of Indigenous African/ancestral worship and Christianity) being the most dominant. Zionists make up about 40% of the total population followed by Catholics 20%, Muslims 10% of the total population. Other religious groups including Anglican, Baha'i, Methodist, Mormon, Jewish, etc. make up about 30% of the total population.
The Kingdom of Swaziland is blessed with abundance of natural resources such as quarry stone, small gold and diamond deposits, asbestos, coal, clay, talc, cassiterite, hydropower and forests.
Officially, the Kingdom of Swaziland has a literacy rate of 81.6% (disputed) for the total population with the female literacy rate around 80.8% (disputed). In other words, about 81.6% of the total population of Swaziland above age 15 can at least read and write which is great (if true) compared to other African countries. The higher girl-child education of 80.8% is far better than in most other African countries.
Despite the abundance of natural resources and the high literacy rate, about 69% of the total population of Swaziland live below poverty line. Swaziland remains the country with the highest HIV/AIDS adult prevalence rate (25.9%) in the world. In 2009 about 180,000 were living with HIV/AIDS in Swaziland with about 7000 deaths recorded within the same year. These numbers represent just the officially reported cases. However, there are many more people living with HIV/AIDS in Swaziland today.
Limited supplies of potable water remain a major problem throughout Swaziland. Rapid depletion of wildlife populations due to excessive hunting, overgrazing, soil degradation and soil erosion remain major environmental issues facing Swaziland today.
When asked "what is the major problem facing Swaziland today?", one Swazi replied, "Our number one problem today is the King" and he is the right. In a land where people continue to die from extreme poverty and hunger, the British-trained King Mswati III (43 years old) seems on another planet with his over £125 million personal fortune. The King and his royal family fly in private jets, live in big mansions, etc., while people continue to die from extreme poverty and HIV/AIDS.
King Mswati ascended the throne 25 years ago straight after leaving Sherborne, the Dorset public school. The King has banned all political parties and imprisons any opposition members along his way. King Mswati's voice is that of a supreme being and only those immediate to him (especially those who bow down and worship him), enjoy parts of the national cake.
Women are like properties in Swaziland today and the King, the numerous princes, etc. enjoy their royal rights to the fullest. King Mswati's late father King Sobhuza had over 70 wives, 210 children and over 1000 grandchildren. As custom demands, tens of thousands of Swazi virgins continue to dance half naked in the presence of the King. Swazis are brought up to regard their king as a benevolent, god-like figure and many poor Swazi girls see a fling with King Mswati as a route out of poverty.
The average Swazi continues to wallow in extreme poverty and hunger yet the King remains one of the top 15 richest Monarchs in the world today.