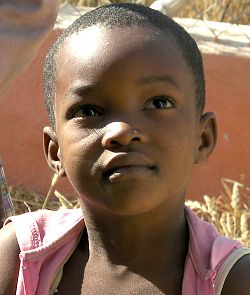 A recent research report released by a group of UK and Africa-based NGOs suggests that, while western countries send about $30bn in development aid to Africa each year, more than six times that amount leaves the continent, "mainly to the same countries providing the aid". In other words, western countries hide under the banner of "aid" to loot Africa. Almost all the foreign aid Africa receives each and every year, end up in private bank accounts in foreign lands. In Africa, foreign aid fuels corruption, starts conflicts, and pays to kill innocent people especially the poor and the weak.
Foreign aid brings in a lot of other negative incentives. External people see Africa as even poorer. Why? Because they "feed" Africa in the form of aid.
Taking the past 50 years for example, over 1 trillion dollars has gone to Africa in the form of aid yet what do we see? Poverty remains and innocent people continue to die.
African leaders continue to pile billions of dollars in private bank accounts in foreign lands and that is because, foreign aid to an African government is "free-money" and they need not give any account of it. In other words, foreign aid disenfranchises the poor African because they are not able to hold their governments accountable. One other very negative aspect of Foreign aid to Africa is that, it discourages investment and entrepreneurship.
So should foreign countries turn their backs on Africa? The answer is No. Africa needs help just like any other continent. However, Africa shouldn't be considered and treated as a beggar as it appears in today's world. Western countries can help Africa but they should learn to do so in the proper way instead of handing out aid which only worsens our already bad situation. The point I am trying to make is that, Africa should be treated as a partner on the global stage and not as a beggar as most western donors consider us to be. The question western countries should be asking is, "What can we do with Africa?" and not "What can we do for Africa?". Africa needs help but we need help to enable us stand on our feet and do it on our own and not daily manna and diluted Fanta from any western country. Western countries can help by encouraging African governments to get off the aid and start looking for alternatives such as encouraging trade, assisting in the capital markets, encouraging remittances (money sent home by migrants. This constitutes the second largest financial inflow to many developing countries exceeding even international aid.) Taking remittance for example, Today's African Diaspora consists of about 25 to 30 million working adults, who send about 40 billion dollars annually to their families and local communities back home. Encouraging remittance and other such programs can have far greater positive impacts on Africa than just sending free aid which ends up in private accounts in foreign lands.
Once again, I am not saying western countries should turn their backs on Africa. There are several ways of helping and there are several types of aid. In times of disaster (take the Haiti earthquake for example), any form of aid can help save lives. However, emergency aid is quite different from the everyday foreign aid that rich countries continue to send to poor countries thinking they are helping save lives not knowing they are actually destroying precious human lives from the "five loaves of bread and two fishes" they continue to send every now and then.
On the individual level for example, we can encourage African entrepreneurship through programs such as Micro-finance. Giving a small-scale shoe-maker in Nigeria just a tiny fraction of this aid can go a very long way in helping him expand his business, employ and train new people, and take care of his family. The same thing applies to small-scale farmers in Ghana, small-scale shop owners in Congo, etc. Instead, what do you we see today? Western countries continue to send billions upon billions of dollars to Africa in the form of aid only for the aid to end up in private bank accounts in foreign lands while the poor continue to suffer in Africa. A significant portion of the aid Africa receives each and every year also goes directly into financing wars and terrorizing innocent people. This is how foreign aid destroys our beloved continent and that is why western countries should stop sending Africa any more of that "deadly manna".